The Power of Mentoring to Accelerate Women's Leadership & Economic Empowerment: GAP Heads to New York City
Zoë Dean-Smith, Vice President, Economic Empowerment & Entrepreneurship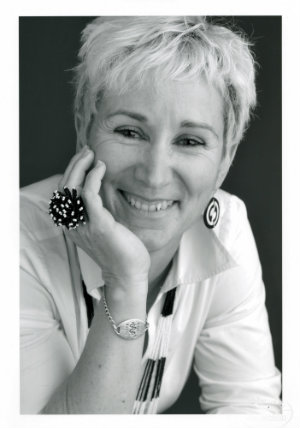 Hello 2018! We're just days away from our first Global Ambassadors Program (GAP) of the year, to be held in New York City March 19-23, followed by Dublin, Ireland in October. As we prepare for a challenging week of mentoring and skills-building workshops designed to help women business owners and entrepreneurs flourish, I can't help but sense a radical shift. When it comes to women's leadership and economic opportunity, we've reached a new frontier.
Our last GAP stop was in Los Angeles in November of last year. Who'd have guessed then that the growing outrage at widespread sexual harassment and violence against women, thanks to hundreds of women coming forward with harrowing accounts of abuse, would lead to a shake-up stretching far beyond entertainment and media, reaching across every sector and industry on the planet? The #MeToo, Time's Up and #PressforProgress campaigns have ushered in a powerful new global movement that is long past due, giving women the courage to speak up and speak out, to end multiple forms of violence against women and making space for women to step into their greatness, to inspire, lead and empower others.
Vital Voices was built on the fact that women are essential to bringing progress into their communities. We've been privileged to work with a cadre of allies, such as Bank of America, to help implement critical programs for women leading change around the world. We'll keep doing what we've been doing for more than 20 years – working with women leaders who advance economic opportunity, increase political and public leadership, and end violence against women.
I could not be more proud to lead the Global Ambassadors Program, now in it's seventh year. There are many reasons why, but one rises to the top: It works. GAP has a remarkable track record advancing women's leadership and economic opportunity.
Recent mentee data gathered for programs from 2014 to 2016 show a reported 61 percent increase in sales and revenue growth; a 14 percent growth in the number of full-time employees; and a 106 percent growth in the number of clients served. Numbers tell only one side of the story, however. Confidence, leadership skills and network expansion all increase with each cohort of mentees we track, but don't just take my word for it. Read about the transformative impact GAP has had on Kelly, Tabi, Juna, Tamae and so many other alumnae in our blog.
International Women's Day was more than just a trending topic last week. The world has reached a pivot point on gender equality and we can all play a role in moving forward. Facebook COO Sheryl Sandberg's call to action in support of Lean In's #MentorHer campaign particularly resonates:
"We also need to focus on getting more women into positions of power. A more equal world would be a better world, with stronger companies, economies, and families. And yes, with less sexual harassment, which is less prevalent when women lead. This is the time for more mentorship, more sponsorship – and more men stepping up and working toward equality for everyone."
Please join us next week in New York City as we pair 10 Global Ambassadors (mentors) from the United States, Turkey, the United Kingdom, and the United Arab Emirates with mentees from the larger New York area, Miami, San Francisco, Argentina, Swaziland, Hungary, Nigeria and Ukraine, representing fashion, food manufacture, biotechnology, media, renewable energies, technology, insurance and risk management sectors, and more.
Follow #GlobalAmbassadors for the latest, and read the rest of the blogs.
MENTEES                         

MENTORS

Iryna Rubis
CEO, Ekonomika+
Ukraine

Anjali Besley
Enterprise Independent Testing Executive in Global Risk Management, Bank of America
USA

Johanna Symmons
CEO and Co-Founder, SCICONS
Hungary

Heba Ramzy
Global Citizenship Senior Director, Avanade
USA

Stephanie Howell
Designer and Founder, Stevie Howell LLC
USA

Jessica Abrahams
Chair of Government Contracts Practice, Drinker Biddle & Reath
USA

Habiba Ali
CEO, Sosai Renewable Energies
Nigeria

Jo Russell
Senior Vice President of Corporate Communications and Investor Relations, Pearson
United Kingdom

Donna Childs
Founder and CEO, Prisere LLC
USA

Judith Batty
Chair, Board of Trustees, Arena Stage
USA

María Laura García
President and Founder, GlobalNews Group
Argentina

Lorie Jackson
Board Treasurer, Community Healing Network; Former Government Relations Manager, Mid-Atlantic Region, ExxonMobil
USA

Claudia Castellanos Roques
Founder and Managing Director, Black Mamba Foods Swaziland

Mine Ozturk
General Manager, Baxter International
Turkey

Pamela Pecs Cytron
Founder and CEO, Pendo Systems Inc.
USA

Nancy Fahmy
Managing Director, GWIM Alternative Investments, Merrill Lynch
USA

Amanda Hearst
Co-Founder, Maison de Mode LLC
USA

Ruba AbdelHadi
Director of Marketing & Business Development, Silver Coast Holding
United Arab Emirates

Nina Farran
CEO and Founder, FashionKind
USA

Susan Danziger
Founder, Ziggeo
USA