Dublin Bound: Advancing Global Women's Leadership and Entrepreneurship
Zoë Dean-Smith, Vice President, Economic Empowerment & Entrepreneurship
"Leadership means that when you take a step forward, you turn round and pull somebody else into that space." – Inez McCormack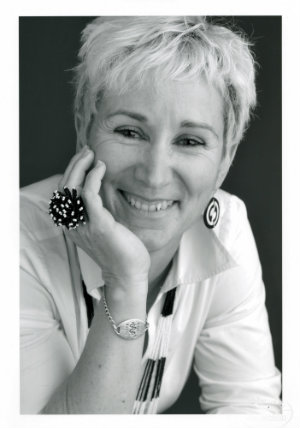 I'm just back from an energizing United Nations General Assembly week in New York City celebrating five remarkable women entrepreneurs, from the five UN regions of the world, who participated in the WE Empower UN SDG Challenge. It was a global business competition for women entrepreneurs who are advancing the UN Sustainable Development Goals.
VV GROW and GAP alumna Habiba Ali, founder of Sosai Renewable Energies in Nigeria, was the overall winner in the WE Empower pitch competition hosted by fashion icon and activist Diane von Furstenburg. It was thrilling to meet new, rising stars who are pushing forward women's equality and leadership in astonishing ways and across all sectors whilst also addressing the SDGs.
Dublin bound
Fueled with fresh inspiration, it's back to the airport tonight for the Global Ambassadors Program, when I'll cross the Atlantic for our 18th mentoring and training initiative for global women business owners and social entrepreneurs looking to scale their enterprises and expand their reach.
We'll visit Dublin, Ireland October 8-12 where 11 trailblazing global women mentees and 11 Global Ambassadors – established women executives who will serve as mentors – will meet for one-on-one mentoring and strategic planning workshops focused on building business acumen and leadership skills.
I can't wait to get started. This mentee cohort represents industries as fascinatingly diverse as dental care for the aging, mining apparel and portable classroom desk manufacturing, innovative hospitality, and more. Together, the mentees and mentors represent the U.S. and Canada, Ireland, South Africa, Kenya, India, Israel, Ukraine, Philippines and Turkey.
Vital Voices in the region
Vital Voices' work with extraordinary women leaders in Ireland and Northern Ireland reaches back more than a decade and the region holds special significance in our organization's history.
In 2007 we brought together civic and community leaders from Israel, Palestine and South Africa for dialogue on women, peace and security with members of Northern Ireland's civil society. The late Inez McCormack, one of the most influential civil rights leaders in Northern Ireland, and considered to be one of our "founding mothers," played an important role in that program. She embodied Vital Voices' vision, and as the quote above conveys, taught us the power of paying forward investments made in one woman by investing in others.
In 2012, we were lucky to have Inez on board as a Global Ambassador for our second GAP event, in Cape Town. She mentored Noha Khatieb and Liron Peleg-Hadomi, an Arab educator and a Jewish social worker from Israel. Today, they now mentor the next generation of peace builders in their country.
In 2014, the Global Ambassadors Program held its eighth initiative in Belfast, Northern Ireland, drawing participants from regions of the world considered 'post-conflict' or in 'peace-building' status. Enriched by the program, mentees from that cohort have gone on become Yale Greenberg World Fellows, Vital Voices Global Mentoring Walk flag bearers, and even recipients of the MBE (Member of the Order of the British Empire).
This past spring, Dublin was the site of the Vital Voices GROW Fellowship in-person training for 40 women business owners from 29 countries. VV GROW is a leading global accelerator for women owners of small and medium sized businesses, and several of its alumnae moved on to GAP for its innovative training and one-of-a-kind mentorship model.
I couldn't be more thrilled to return to the region to mark six years of partnership with Bank of America, working together with Vital Voices to advance women's leadership and economic opportunity. Meet our new cohort below, and be sure to follow #GlobalAmbassadors for updates on social media.
Meet the participants
GLOBAL AMBASSADORS

MENTEES

Norah Casey

Broadcaster and Publishing Entrepreneur, Ireland      

Shilpi Singh

Co-Founder, Unhotel, India 

Nadiia Vasylieva

Nadiia Vasylieva, Founder, Digital Transformation Corporation; Co-Founder, Digital Transformation Institute, Ukraine

Bevin Mahon

Bevin Mahon, Managing Director, Dental Tech, Ireland

Holly O'Neill

Head, Consumer Client Services, Bank of America, USA

Ciara Crossan

Ciara Crossan, founder and CEO, WeddingDates, Ireland

Susan Davis

Chairman, Susan Davis International, USA

Orit Cohen

Owner and CEO, Mootag, Israel

Jennifer Sloan

Vice President of Public Policy, Mastercard Canada, Canada

Maria Kim

President and CEO, Cara, USA

Ellen Voie

Founder, President and CEO, Women in Trucking, Inc., USA

Michelle Pesce

Founder, Nona Entertainment, USA

Jocelyn Mangan

Founder, Him for Her, USA

Michelle Tunno Buelow

Founder, Bella Tunno, USA

Morra Aarons-Mele

Founder, Women Online/The Mission List, USA

Ntombenhle Khathwane

CEO and Founder, AfroBotanics Pty Ltd., South Africa 

Pacita "Chit" Juan

Founder, ECHOstore, Philippines

Jane Mutulili

Owner, La Femme Engineering Services Ltd., Kenya

Mine Ozturk

Angel Investor; Co-Founder, Tikibasa App, Turkey

Farana Boodhram

Founder and CEO, Avita Mining and MiDesk Global; managing director, Forever Farana Coveralls, South Africa

Tehya Kopp

Social Impact Strategist, USA

Anne Butterly

CEO and Founder, Easydry, Ireland